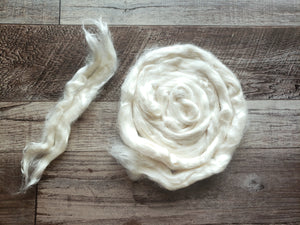 This is ready to ship listing for natural undyed/unbleached Lotus Fiber.
100% Lotus Fiber
1oz
A light and breathable cellulose fiber, making an ideal sustainable option for blending into a range of spinning tops.
Lotus fiber has natural moisture absorption benefits, perfect for blending into yarns that will be close to the skin.
Fully biodegradable in an anaerobic environment.